The Historical Foundation of Aberdeen Gardens, Inc. is a non-stock corporation organized for charitable purposes in compliance with Section 501C3 of the Internal Revenue Code for the purpose of preserving, restoring, protecting and promoting historical Aberdeen Gardens in the City of Hampton, Virginia.
Margaret J. Wilson, President
Term Ends: 12/2024
Krista Scott, Financial Secretary
Term Ends: 12/2024
Roger Baucum, Ofc-At-Large
Term Ends: 12/2022
Troy Smith Jr., Vice President
Term Ends: 12/2023
Terrena Smith, Chaplain
Term Ends: 12/2022
Chad Roberts, Ofc-At-Large
Term Ends: 12/2022
Terri Tennessee, Treasurer
Term Ends: 12/XXXX
Mary Fugere, Ofc-At-Large
Term Ends: 12/2024
Shellae Blackwell
Term Ends: 12/2024
Nicholas Hobbs
Term Ends: 12/2024
George Wallace
Term Ends: 12/2024
Sheriff Karen Bowden
Term Ends: 12/2023
Claude Van, III
Term Ends: 12/2022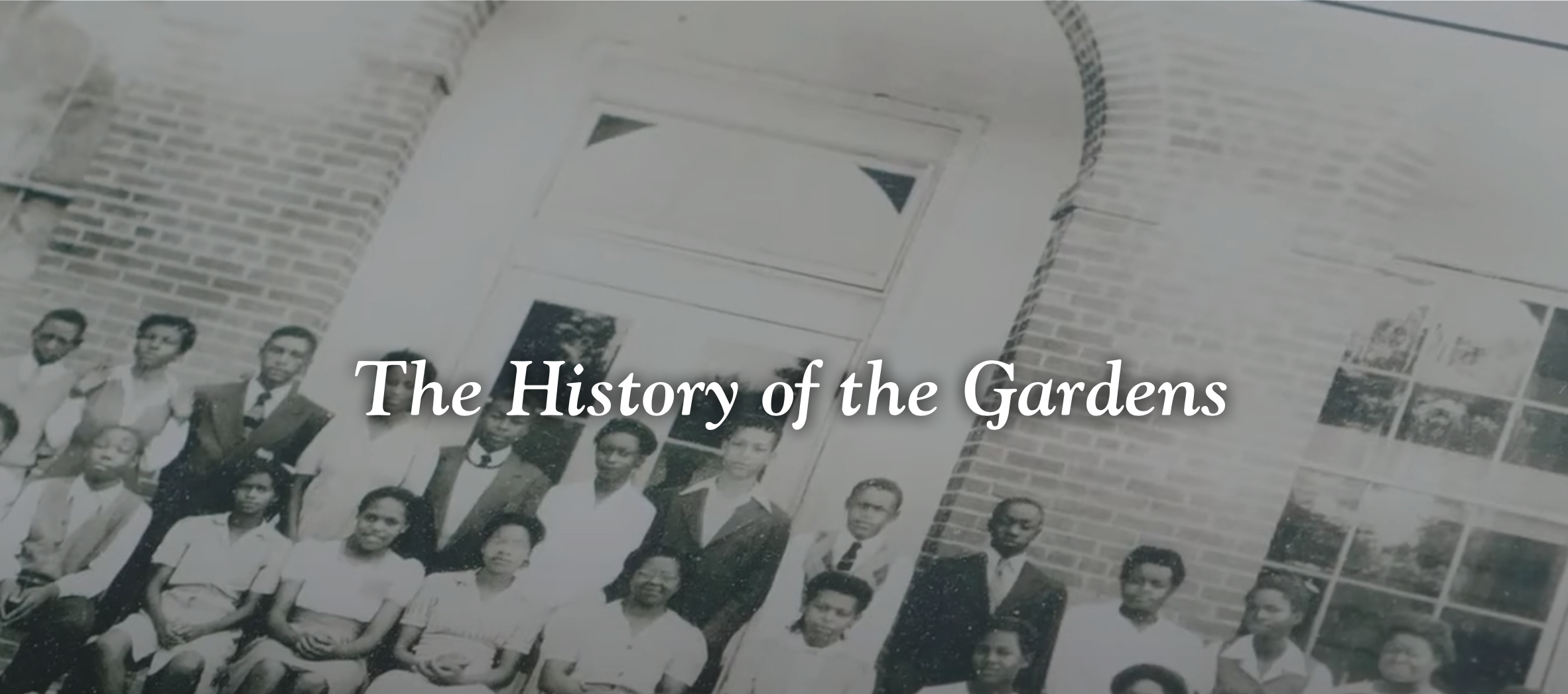 "BUILT BY BLACKS, FOR BLACKS"
Nearly 100 years later, the Hampton Aberdeen community remains intact.
Aberdeen Gardens is a New Deal Settlement community, a model plan for housing offered by Franklin D. Roosevelt in 1934 following the Great Depression. President Roosevelt wanted to ensure that African-American workers had modern homes and Eleanor Roosevelt showed her keen interest by personally visiting.
The 440-acre land tract included 158 homes that had indoor plumbing, wood floors, a furnace, great room that served as living and dining rooms, kitchen, closets, bathroom and second level bedrooms, front and/or back or interior porch, attached garage, and spacious yards that held gardens, fruit trees, and chicken coops. While many of the early residents were Newport News Shipbuilding and Dry Dock defense workers, soon there were doctors, lawyers, and people of every profession in Aberdeen.
The neighborhood streets were first named with letters of the alphabet. On December 9, 1937, Hampton Institute (now Hampton University) renamed the streets for well-respected African Americans of the era. These included pioneer journalist Matthew N. Lewis, Weaver Orphan Home founder W.B. Weaver, People's Savings & Loan founder Maggie Lena Walker, courageous educator Mary Peake, minister, lecturer and poet Daniel L. Webster Davis, St. Paul's Normal Industrial School president and founder James S. Russell, and John Mercer Langston, the first President of Virginia State College, U.S. Congressman for Virginia, and U.S. Minister to Haiti.
Aberdeen Rattlers' Softball Club, a neighborhood social institution since the 1940's, recognized the need to preserve the rich history of the neighborhood. Several community advocates were appointed to the Aberdeen Gardens Historic Group, including James C Arrington, Evelyn Daniel Chandler, John H Epps, Horace Goins, Walter P. Jackson, Lenrow Milo Jr., Claude Vann Jr., John P. H. Vann, Andre M. Vann, and Marsha Williams. In 1994 the Aberdeen Gardens Historic & Civic Association (AGHCA) Inc. was formed. That same year, Aberdeen Gardens was listed as a Historic District on the Virginia Landmarks Register and the National Register of Historic Places. In 1998, The Historic Foundation of Aberdeen Gardens, Inc was organized.
Aberdeen Gardens was recognized for its restoration of an Aberdeen home into a neighborhood museum in May 2002 when it was named the National Neighborhood of the Year 2002-2003 by Neighborhoods USA (NUSA). The following year Aberdeen Gardens, in partnership with the City of Hampton, was awarded first place in the category of Neighborhood Improvement by NUSA for their shared commitment to the construction of the West Hampton Community Center, located at Briarfield Road in Hampton. Members of the community have also collaborated on many other initiatives in an effort to share their history, including publishing a historical compilation. In 2020, HFAG, Inc and the Aberdeen Gardens Historic & Civic League received a neighborhood Improvement fund grant from the Hampton Neighborhood Commission to make renovations to the Aberdeen museum complex.
Click here for a copy of our PDF brochure.